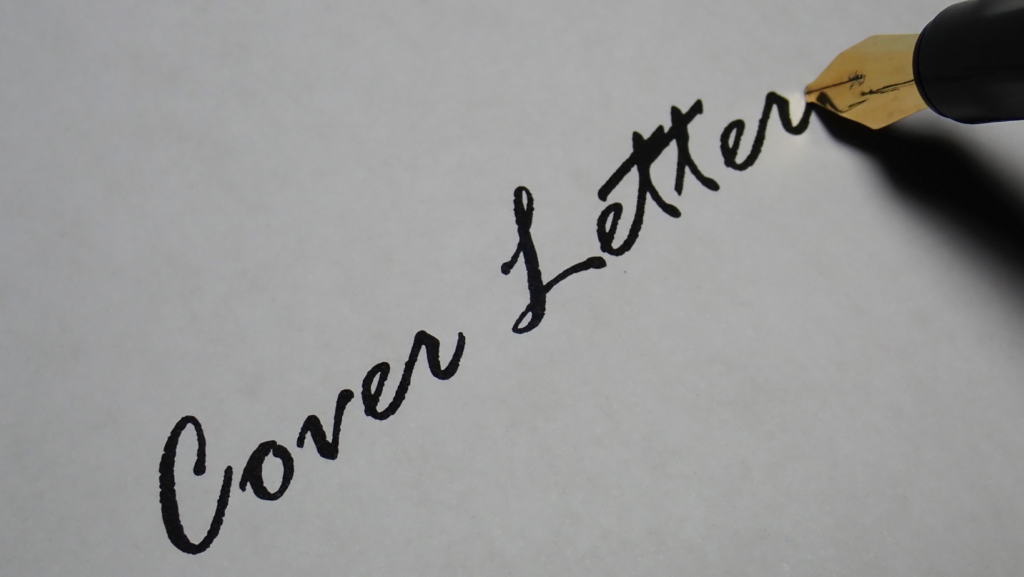 When you step into the world of job hunting, preparing and updating your CV can already be quite a challenge for most applicants.
The next challenge that arises is writing a motivation letter which, when well done, can seem to be a work of art itself! In this blog, we will provide you with some guidelines and a handle on how and when to write a motivation letter.
Is a motivation letter required for all applications? When should you include one?
No, adding a motivation letter to your application is not usually a hard requirement. But, by the same token, adding a personal letter to the formal CV might give you a bit of a lead against the applicants who did not include a letter. In other words, a motivation letter is an excellent tool to give a more personal touch to your application on top of a usually rather formal curriculum vitae.
In certain cases, we definitely recommend adding a motivation letter to your application, such as instances in which an applicant comes from a completely different industry or job sector than the vacancy. Other instances that would warrant a motivation letter could include items in a CV that need a further explanation like large gaps between jobs or leaves of absence, various short-term jobs in a row or remarkable career shifts, etc.
So what does a good motivation letter look like?
There are many ways of writing a good motivation letter. Nevertheless, there are a couple of things that you should bear in mind, chiefly that each letter should be tailored to meet the requirements of the company and the role that you are applying for. A standard 'one-size-fits-all' approach won't work and is often easy to spot. The following tips should help you to avoid this:
Preparation – Good preparation is half of the work and will help you to find the right tone and content for your letter!
Visit the company website –You can often find hints and tips here for the type of candidate they are looking for, the company culture and missions.
Read the information provided – Familiarize yourself with the entire job description and company information before starting your motivation letter.
Format – Naturally, the format you choose is a matter of taste and a way to reflect your personal style. Nevertheless, keep in mind that you should:
Try to keep your letter concise – You will want to keep your motivation letter short and to the point. Ideally, it should be no longer than one page. It is not necessary to go into detail about all of your work experience and education in the motivation letter: this is what your CV is for!
Take care of the layout– Avoid big text blocks and make the letter 'easy on the eye' and attractive for the potential employer to read. Choose a font that is not too small, nor too informal or artsy in style.
Contents – As stated above, a good understanding of the position and some research on the company's website will help you with setting up the content of the letter. A loose guideline to structuring this content includes:
Explain how you learned about the position or the organisation – Tell them why you are interested in the position and why you would like to work for the company.
Highlight the relevant parts of your background and experience needed for the role – outline the education, work experience and unique qualities you think highlight you as the best candidate for the position. What can you bring to the company?
Provide or refer to any information specifically requested in a job advertisement that might not be evident from your CV such as availability date or reference to an attached writing sample.
Be creative – Start your letter with a sentence that will grab the reader's attention. Convince the reader in an enthusiastic and positive way to look at your CV by using specific examples and positive phrasing, while still remaining truthful and accurate.
Avoid starting every sentence with "I" – this is a common mistake. It will make the letter look repetitive and avoids a nice text flow.
Triple check for spelling mistakes and typos – Spelling mistakes are easy enough to prevent by using a spell check or asking somebody else to do some proofreading.
Closing paragraph – express your interest in an interview and that you look forward to speaking with them. Don't be shy, just write it as though you assume they will want to have a chat with you.
We hope the above tips will help you write excellent motivation letters in the future. Should you have questions or doubts when writing a letter, you always can ask the Abroad Experience team for some proofreading or advice. We read lots of letters on a daily basis and would be happy to assist you further by putting a convincing and enthusiastic letter on paper!
Abroad Experience International Recruitment wishes you the best of luck with your next job application!
Do not forget to follow us on social media to be updated on new blogs, free guides and job openings: Instagram, LinkedIn, and Facebook!