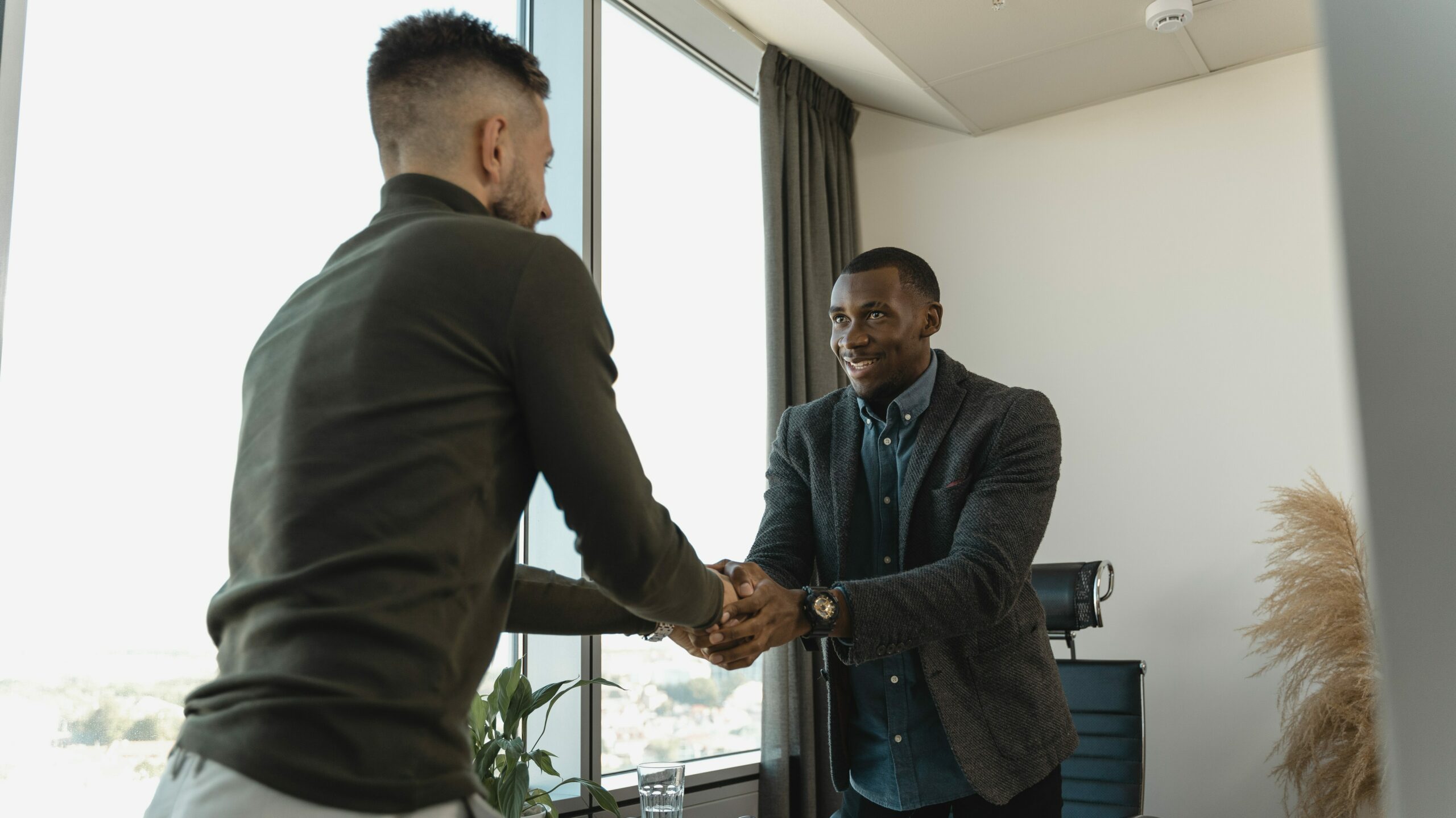 The best sales people can sell anything, including themselves. In any interview, you become the seller of your own brand but when you're discussing a sales role, your presentation and proof of experience will be of the utmost importance. Here are our tips for preparing for a sales interview.
Know the customers, products, and style of the company you're applying to
How is the text on their website written? Some companies use big business terms and are very technical, whereas others are more casual in their discourse. It may be an indication of how they sell.
If available, look at reviews of the company from their clients/customers, from there you will see the type of profiles they provide services to. How would you approach their audience? With this information, you could almost build a sales persona. Product-wise, understand what they sell, who their competitors are, and what makes this company the best at what they do.
Your achievements and connections
In sales, numbers matter. In your previous positions, how much did you contribute? Of course, keep whatever is meant to be confidential, confidential. But if possible, state your achievements on your CV already, before the interview. Do you work well with targets? How often do you exceed these expectations? When it comes to connections, how good are you at building a strong and consistent network? Do you already have some connections in the field of the company you're applying to? So many questions, but good to know going in.
Your plan of action and how you handle derailing
Know your style, and how you execute sales from A to Z. How do you generate new leads? How hospitable are you towards clients? Do you often follow up with them? How personal do you get with them? When is the best time to get a little more personal? Then there is rejection, which job seekers and sales people have in common. How do you normally handle hearing "no" from potential or current clients/customers?
Your questions
As a sales person, you may find yourself with the tasks of an investigator. Since you dig into details of clients, what they're looking for, what they need, and who they are. Hone in on those skills when it comes to the interviewer and company you're applying to. You can ask about their targets, how successful on average their teams are, the size and structure of the team, what are the main challenges the team faces, etc.
Most business deals should end positively and with a solid closer. Close this interview off with (genuine) enthusiasm/interest, already start the process by asking what the next step in the process will look like.
Abroad Experience International Recruitment wishes you the best of luck in your next sales interview!
Do not forget to follow us on social media to be updated on new blogs, guides and job openings: Instagram, LinkedIn, and Facebook!