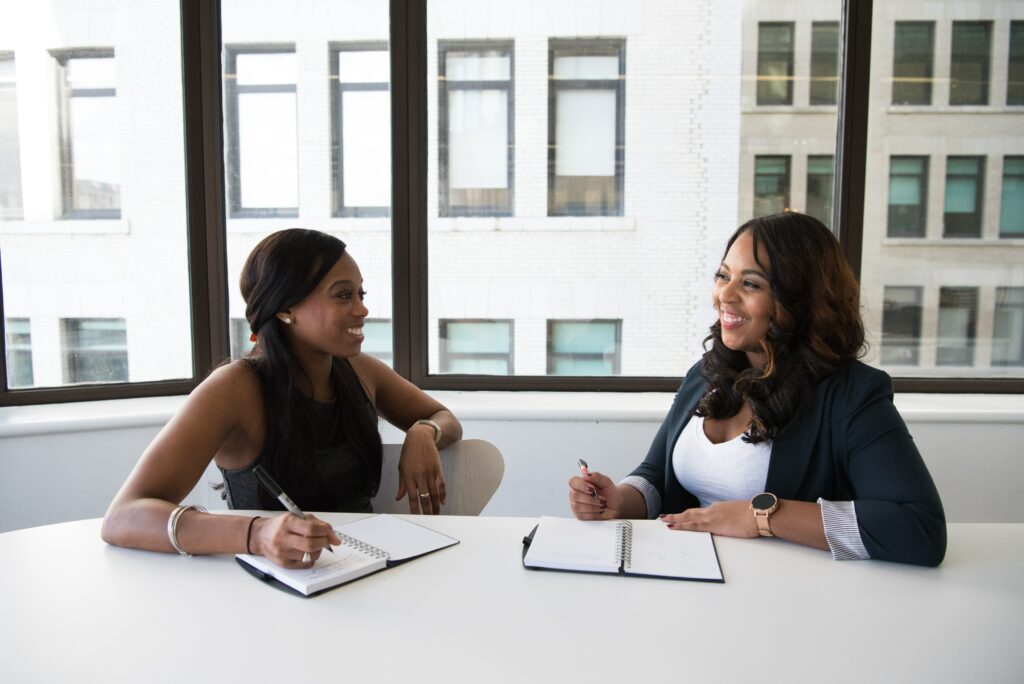 As part of an ongoing blog series, we will be taking potentially tricky questions you might encounter in an interview and dissecting them to help you formulate a thorough, satisfying (and always honest!) response. If you have an interview question that has you stumped, leave a comment and let us know!
When you're playing the competitive game of applying for jobs and going forward for interviews, you find yourself triple-checking the tasks and requirements of the job description and preparing for any questions that may come your way. But truthfully, you can never be 100% prepared for every curveball a clever interviewer could throw at you. Take, for example, this tricky question:
"How would your friends and/or colleagues describe you?"
Sounds easy, doesn't it? Think about it now… What do those people think of you? And how are you really able to speak for them without sounding conceited? It's not very often that you sit down with anyone to talk about how they feel about you. Most days we can only guess what other people think about us. Everyone just has their own thing going on and probably doesn't have time to think about how much they adore you.
So, how best to approach this question?
Get some honest feedback from friends and colleagues. Different relationships involved different sides of your personality that most likely result from the levels of comfort and professionalism that we have with each person; feedback from different kinds of relationships will give you a well-rounded response.
Ultimately, the interviewer wants to know if you are bearable or fun to work with and they're trying to figure out what type of person you are from the opinion of others. They want to be able to picture you in their team and how it would play out. But perhaps they should be asking a different question – how do you see yourself? In life, we are always searching for who we are, what we like and who we like, and all of these features are what make you, you.
A good way to transform this into a concrete addition to your response would be through a removed perspective, such as a reputed personality test based on psychological criteria. This test, for instance, is based on the Big Five personality trait model, which measures Openness, Consciousness, Extraversion, Agreeableness and Neuroticism. In the end, it will tell you the context of the terms, and what your score in that dimension is. This way you can formulate an honest, yet positive spin on how you may view as an "Introvert" rather than "shy" or "timid" and so on.
Can you think of any other curveball questions that you've been asked in an interview? Did they feel irrelevant or out of context, and how did you respond?
For more detailed information look at our other blogs on interview tips and tricks, internships and how to present yourself on social media…
Abroad Experience International Recruitment wishes you the best of luck with your next interview!
Do not forget to follow us on social media to be updated on new blogs, free guides and job openings: Instagram, LinkedIn, and Facebook!