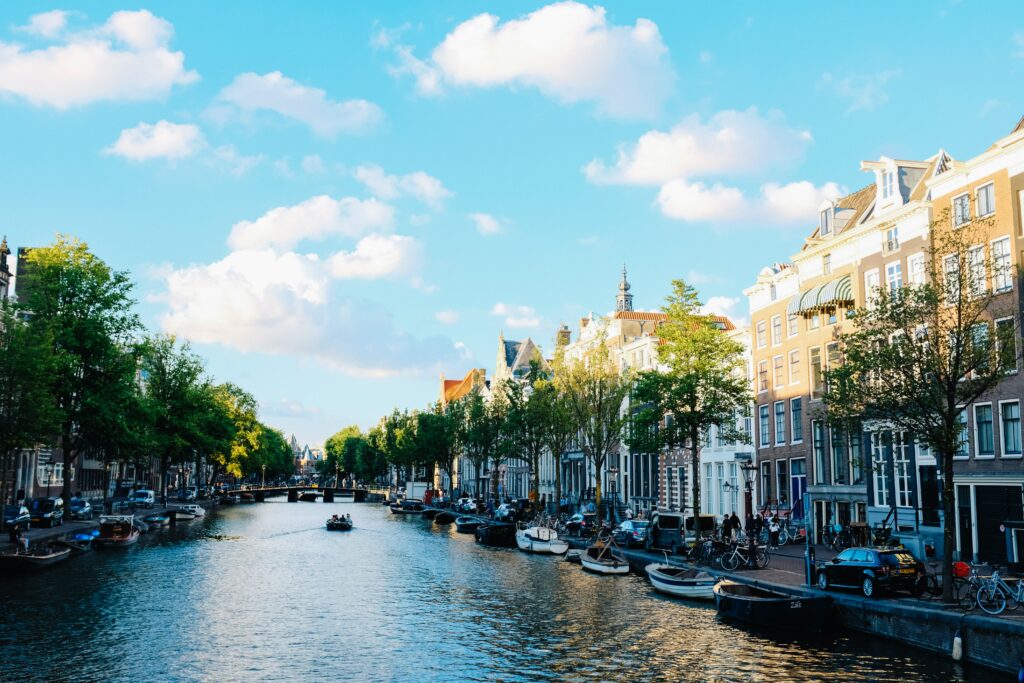 As you may have noticed by now finding housing in the Netherlands is a little tricky. Indeed, they are more people looking for accommodations than available rentals. This is why we want to share with you the best tips to get your future home in the Netherlands.
Where to look for accommodations?
The best way to find housing in the Netherlands is to go through the most recognized rental websites: Funda and Pararius. On these platforms, real estate agencies have to pay to be able to advertise to home seekers. This system is made to discourage fake advertisements and ensure a qualitative selection of apartments. The agencies that have the highest rate of response on these two platforms are the following: Ben Housing, Interhouse, Perfectrent…
Best Practices when searching for housing in the Netherlands :
Be an early bird: New listings are usually posted around 7:30 am, make sure to prepare an alarm to be the first to react to the new apartments.
Prepare a personalized message: When you find a listing you like, click on "Plan a viewing". Then you will see a box that allows you to write a message. It is important to maximize your chances that you use that box to present yourself as well as your situation.
Call agencies: Do not hesitate to call agencies, it might allow you to squeeze into a visit you wouldn't have gotten otherwise.
Don't be too picky: Do not close any doors by only focusing on furnished apartments, the market for housing in the Netherlands is already hard enough as it is.
Be reactive: If you are selected for a visit reply as soon as you get an answer from the agent.
Ask for updates: Agencies are extremely busy and might forget about you so if you are waiting for an answer do not hesitate to contact them by mail or by phone.
Prepare questions: Make sure that you study well the advertisement and write down every question that may come to your mind before the visit. Agents are usually hard to reach as they spend their days showing houses, the visit will be the only moment you will get their full attention.
Prepare your documents: Have all your documents prepared in a housing in the Netherlands file in a pdf format as some agencies ask to see them before allowing you to visit the apartment.
Pay attention to the renting condition: There are three types of rentals that you will encounter: Furnished, Carpet and curtains and Uncarpeted. Pay attention to these criteria because uncarpeted means an apartment without flooring and painted walls. It is due to the fact that Dutch people usually rent for a long time period and like to be able to decorate everything by themselves. Yes, they leave with their floor when they move out.
Red Flags to avoid when looking for housing in the Netherlands :
You should not have any additional fees to pay before renting.
They are no fees to subscribe to the town hall.
Do not accept signing a rent contract without visiting at least online.
Check the online presence of your agency
Never trust an agent directly transferring you to someone else before even visiting especially if it is supposedly a landlord.
Ask if you can register with the council at the rental address, if not it is a scam.
For more detailed information download our free Housing in the Netherlands guide as it will give you all the information that is absolutely necessary to find your future home. Such as all the documents you need to prepare, what to write to your agent, the questions to ask agents during visits…
Abroad Experience International Recruitment wishes you the best of luck in your home search!
Do not forget to follow us on social media to be updated on new blogs, guides and job openings: Instagram, LinkedIn, and Facebook!