In our latest Question Guide, we discuss one of the simpler, more common behavioural interview questions, "Tell me about a time when you really went the extra mile for a customer."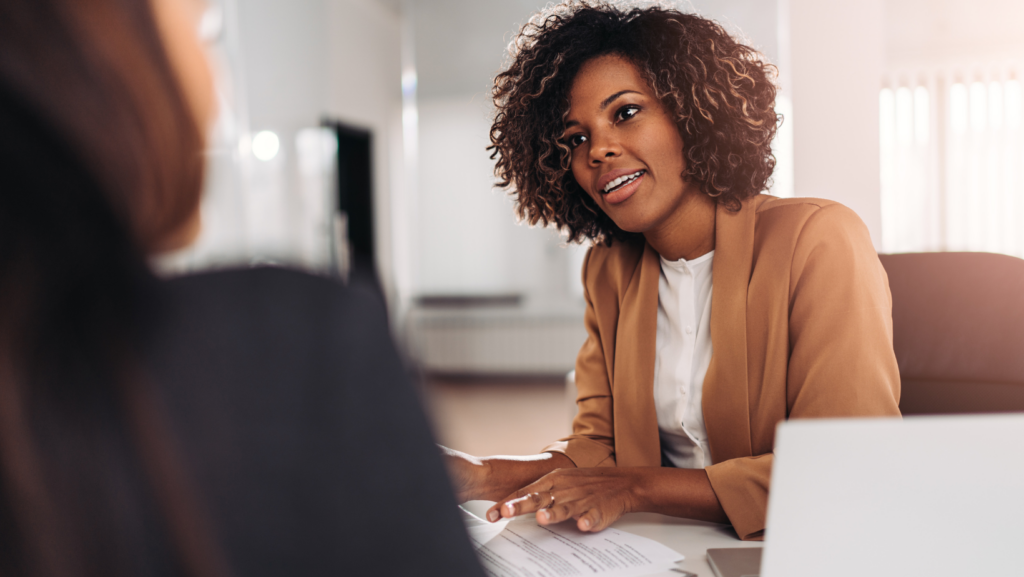 A behavioural interview question is designed to extract very specific responses from candidates that touch on their experience and that will give key insight into what kind of an employee they are and how they might fit within the company, team, and position. Behavioural interview questions typically ask you to recall a specific event in your previous employment, education etc and will ask you to break down the circumstances and discuss how you reacted, what the outcome was and more.
What they want to hear when asking "Tell me about a time…"
The key here is to respond to avoid responding to behavioural interview questions in a vague or unfocused way. With a question like "Tell me about a time when you really went the extra mile for a customer," the interviewer wants to hear a clear, focused account of an occasion where you really delivered on customer satisfaction while demonstrating key skills or attributes related to the job description at hand.
One good way to formulate your response is to answer according to the STAR system: Situation or Task, Action and Response. That is, start by explaining the situation or task, what actions you took at the time and what the response was. Say that you're interviewing for an Account Representative role requiring the resolution of "customer questions/problems and follow-ups to ensure that concerns were resolved to the client's satisfaction."
Say: "During my time at XYZ company as a Customer Service Representative, I was in contact with a customer who was very upset that her shipment was over a week late and her tracking number did not seem to work. I first listened very empathetically to her situation and then calmly explained that I would contact the shipping company to find out more information. I discovered that she had been sent the wrong tracking number, which was quickly corrected and we saw that her package was available for pick up from a nearby drop-off point. I asked her whether she would like us to attempt redelivery to her home, which she declined. I apologized once again for the confusion but she was extremely pleased with my quick response time and thanked me for assisting her."
Do not say: "Well I'm consistently well-rated for excellent customer satisfaction and pride myself on my relationship-building skills with customers. I always go the extra mile."
What now?
Be prepared for follow-up questions to clarify or expand on points made during your response. A good interviewer won't hesitate to push for information that they're seeking so try to anticipate any questions he or she might have and either work them into your story or be ready to elaborate further.
As this is a common behavioural interview question, prepare yourself by brainstorming a few responses; you should have plenty of experience wow-ing customers with your top-notch service! Practice the STAR system with each example and decide which one best illustrates your skills in delivering five-star customer satisfaction