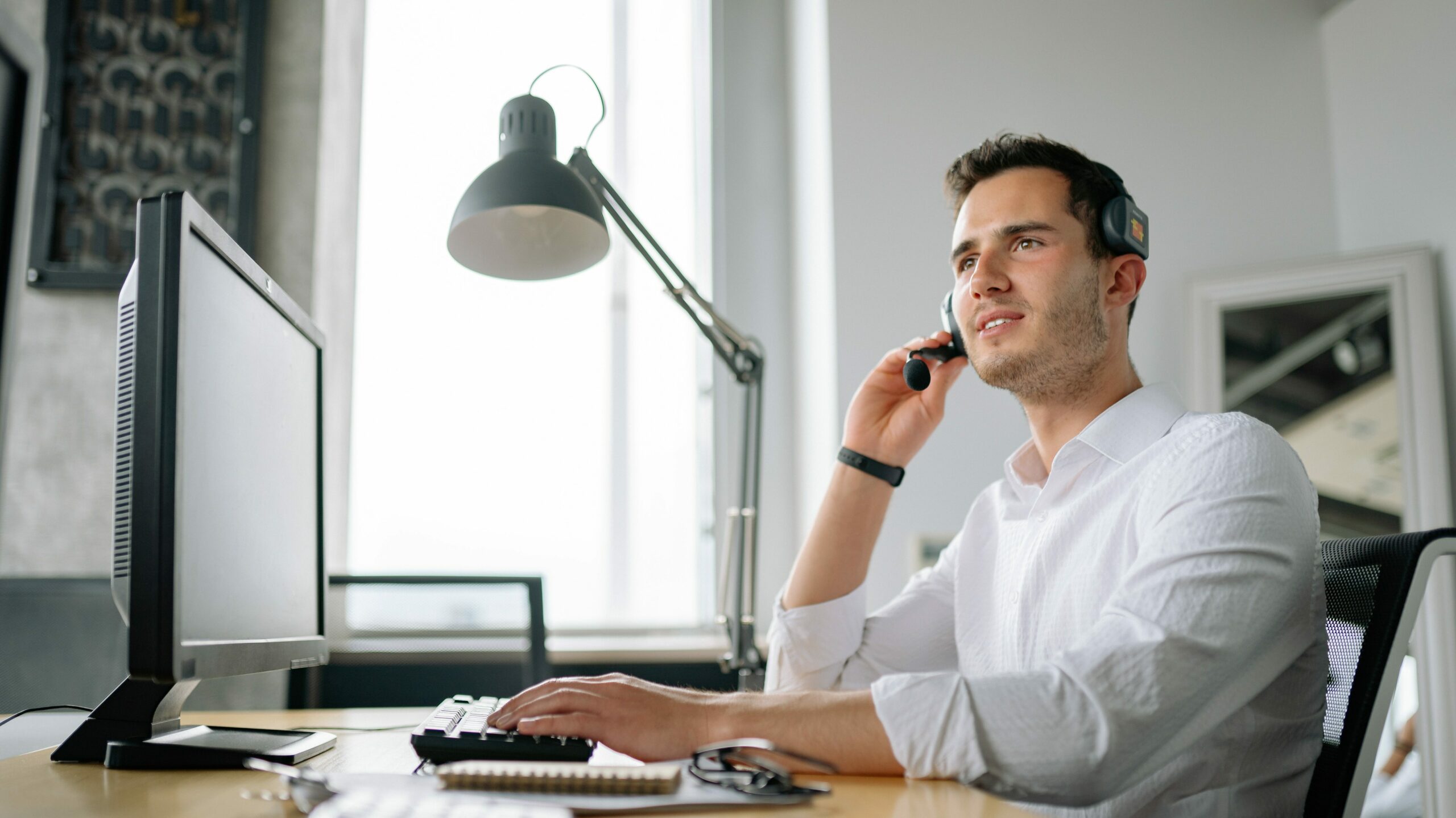 Customer service has become one of the most valuable assets of a company's puzzle. Customers these days already expect high quality and good working products/services, and now are demanding excellent, fast, and precise customer support; whether it be via chat, email, or over the phone. This type of position is in high demand in the Netherlands. Many of our clients are looking for customer service reps to join their ever-growing teams. Are you thinking about going into a similar role? Here's some information on what to expect and what will be expected of you.
Customer service in a nutshell
When you start in a company, they'll offer training of between 1 – 3 months, it can be on the job or in a classroom setting, depending on the complexity of the processes and products. Whether you're experienced or not, you'll be put on the spot and be asked to start answering calls to get the reflex going. You are the person the customer relies on for answers, here are a couple of scenarios and how to handle the situation in the best way.
When you have absolutely no idea what the answer is: never say "I don't know." Or make excuses that you're new. Customers don't care, they call for an answer, and if they don't get it, it is a bad representation for the company and what's worse, they're disappointed. When you don't know the answer, repeat their question and let them know that you will double check. Put them on hold and ask your supervisor or a colleague for assistance.
When they ask you to bend the rules: it's always good to ask what the limits are with your supervisor before deciding, and for next time you'll know where to draw the line with a customer. If the rules are bent too often, processes start to fall apart, which ultimately leads to loss of money. If the customer doesn't agree with the policy, explain that as much as you would like to fulfill their request, the policy is there for a reason. It's always good to suggest it's in the customers favor.
Listen carefully to your customers, and if possible check back on how things are going for them after you assisted them. Provide ways which invites comments or suggestions, to report back to the company. Feedback is key, and while you can gain it from customers directly, more companies these days are recording calls to better their services as well.
It's fulfilling when the call ends positively. When a customer calls in frustrated or confused, you can understand their dilemma and feelings, then find the solution to make their day better. It's a selfless job, a balancing act, one in which you often need to apologize, and it makes for a more empathic character, which can benefit you in other future customer service or any other job.
Salaries in Customer Service the Netherlands vary quite a bit, it depends on the company (industry, amount of people working there, work environment), how demanding the role is, and the experience you have (including languages, previous product knowledge, B2B/B2C experience).
There's a quote that says: "Customer service is an attitude, not a department" – Mo Hardy
You can interpret that in a few ways, but most common is that customer service is within all of us, whether we're in the sales department or factory, the customer is king and is the one paying our salary, therefore maintaining high-quality work will make for excellent customer service.
Customer service is not for everyone, and if you choose to work in this field, determination, thick skin and a sincere wish to help others are what you'll need to be a successful customer support representative.
Check out our other blogs on how to prepare for sales interviews.
Do not forget to follow us on social media to be updated on new blogs, guides and job openings: Instagram, LinkedIn, and Facebook!