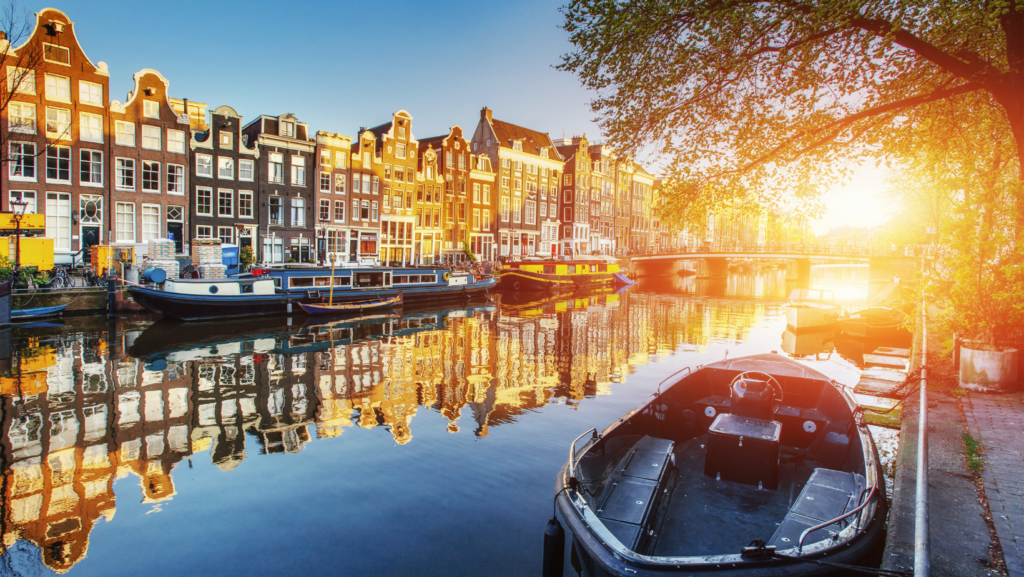 How to find accommodation in Amsterdam?
Finding an accommodation live in Amsterdam and how quickly you can do this depends on two things. Firstly, your budget, and secondly whether you are looking to share an apartment. If you need to share you can expect to pay around €650 all-in. For an apartment, the starting price is usually around €1563 excluding bills.

For shared accommodation
Get a subscription to Kamernet: You will need to pay a subscription fee of €34 per month, or €26 per 15 days. It is better to get a monthly subscription as it usually takes longer than 15 days to find a place to live in Amsterdam. You also have the option to subscribe to the 'Early bird' feature, which gives you access to accommodation adverts 48 hours before they appear in everyone's search. It costs €4 per month, or €2 for 15 days. Of course, most people sign up for this option. The key here is to download the app and switch on notifications. Make sure you make a note on your phone with your reply. Make sure you personalise it with the person's name when you are replying.
Join all of the accommodation Facebook groups: There are so many housing groups for people looking for a room or apartment in Amsterdam. Make sure you join them all. The groups I found the most useful were Woningen te huur in Amsterdam and Room available in Amsterdam but there are plenty of others.
Go on expatriates.com: There are plenty of rooms and apartments being advertised there, and you can also post your own ad for a room in Amsterdam. You'll get a few strange replies, but for the most part, you'll get people who are genuine. This is how I found my third room in Amsterdam.
For an apartment of your own
Use an agency to help you find accommodation: This is by far the easiest thing to do as they will have lists of properties in Amsterdam. You will probably get charged an administration fee. Normally agencies have a requirement that you earn 4 times the annual rent, or 6 times if you are a couple and will both be on the rental contract.
Use an expat housing company: Generally speaking, these are pretty expensive, but you will get a nice apartment with cleaning and other luxuries included. This is good as a short-term measure while you find somewhere cheaper.
Check housing websites: Funda.nl has an extensive range of properties available to rent or for sale. You will normally need to call the agency that is listed as managing the property to arrange a viewing, and you will need to pay an administration fee. You can also go to Pararius which has a large amount of rentals offer on its website.
The key with all apartments and rooms is to try and get in first and if you're relying on Facebook, just writing underneath the post that you have sent a personal message helps you to keep track of what you have applied to.
Make sure that wherever you live, registration is possible. Otherwise, you won't be able to get a bank account or BSN number (both very important if you're planning to work here.)
As is the case everywhere, there are scammers active. Make sure you never pay cash, and always transfer money into a Dutch bank account. If it sounds dodgy, it probably is.
Abroad Experience International Recruitment wishes you the best of luck with your accommodation search!
Do not forget to follow us on social media to be updated on new blogs, free guides and job openings: Instagram, LinkedIn, and Facebook!