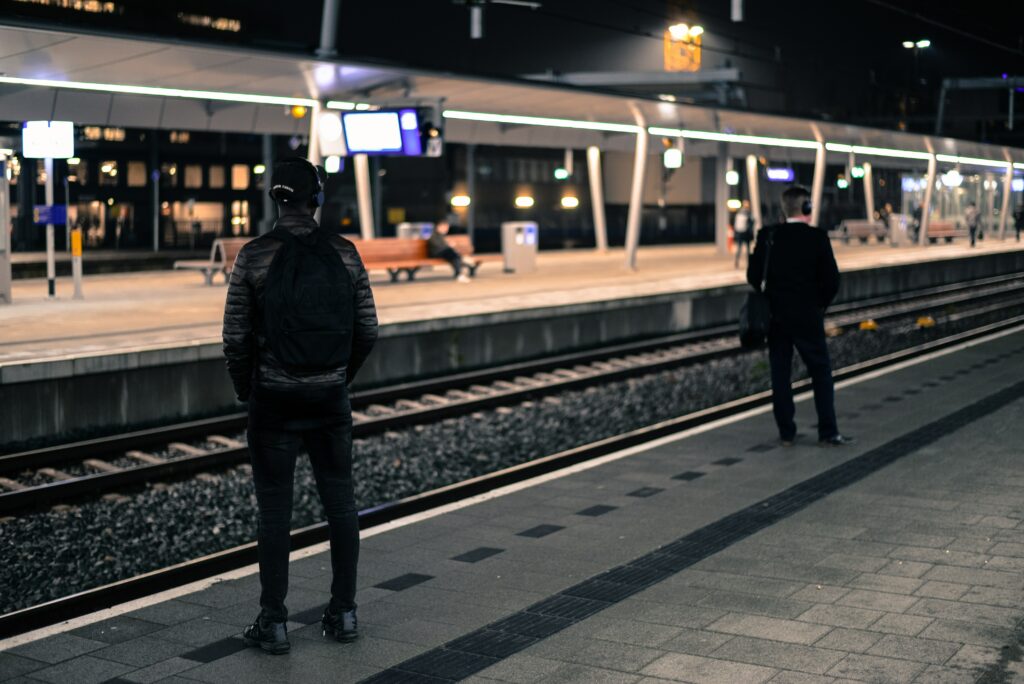 Although it is not compulsory, most companies in The Netherlands reimburse the cost of your work travel expense. The policy regarding the amount to be compensated for public and private transport varies from company to company.
When travelling by private transport it is common to receive €0.19 cents per KM up to a certain KM distance per day. The KM distance per day is once again decided by the company. When travelling by public transport companies request invoices/receipts of your travel costs, to insure the reimbursement of your travel expense. The policy regarding travel expenses will be stated in the Assignment that you sign with us.
How to get travel expense payments?
When starting a new position and travelling by public transport you are required to obtain the yellow personalized OVchipcard (persoonlijke OV-chipkaart) with your photo on it. You can request this through the NS/OV chipkaart website. You will need to provide a passport picture for your card, as seen below.
If you do not have a personalized OV chipcard yet, you will need to buy it as soon as possible as it may take up to 2 weeks for you to receive the card at home. For our information, you will need a Dutch bank account to order this card. If you do already have it, you will only need to pay for the new monthly "abonnement" via the website. If working full time, when purchasing a monthly subscription/abonnement, we request that you purchase the Traject Vrij Maand. In Step 2 of this process, after selecting your Traject, you will be able to purchase your OV chipcard as well.
Please be aware that we will not be able to reimburse the cost of the card itself (around 7,5€).
You can pay via IDEAL and you will receive an invoice with the charge. Once you email us the invoice as proof of payment, we will reimburse your travel costs in your 4 weekly salary payments.

For further information, please visit http://www.ns.nl/reizigers/ovchipkaart/index.html