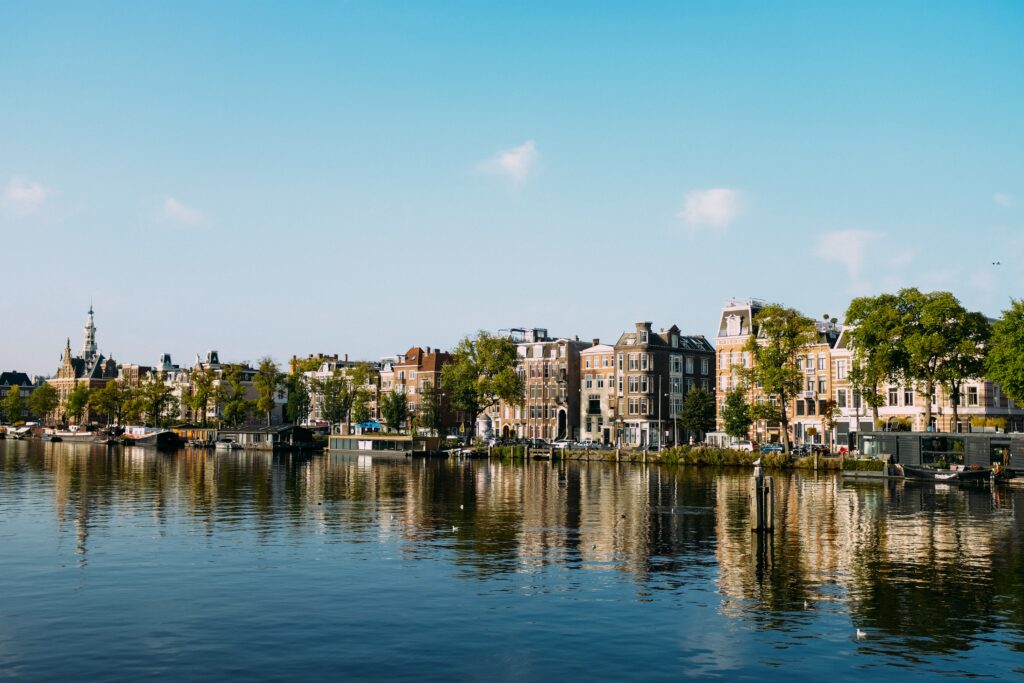 Focus your search and become clear about your expectations
The Dutch housing market is very competitive and because there are limited options available the prices are rising continuously- not just when you're looking to buy but also when you're looking to rent a room/studio/apartment/house. But before you get all worried and frustrated about the challenges of finding housing in the Netherlands, take your time to go through our top tips below and to check out the housing links that we recommend.
Because housing options are so limited, many people request home visits- needless to say, once a place is available on the market it'll be gone before you know it. Have high expectations about aspects such as having a big kitchen, a balcony, a bathtub etc.? Take some time to overthink what is actually important to you when it comes to finding a room/studio/apartment. Note down your budget and make sure to answer the following questions for yourself before starting your search:
How much am I willing to pay for my accommodation (taking into account extra costs, such as gas, water & electricity)?
Is the city I prefer living in affordable for me or can I also consider nearby cities/towns?
Will I be dependent on public transport or can I live outside of a city and commute by car?
Are there nearby school facilities if relocating with my family?
What are the most recommended areas to live in?
Are there shops, restaurants and sports facilities nearby and how important is this to me?
These questions will help narrow down what you're exactly looking for and help to speed up the process of finding accommodation in the Netherlands that fits you and your needs.
Make sure to bring patience, as it often takes up to several months to find accommodation. So the earlier you start your search, the better!
Finding accommodation – our top tips
First of all, it's crucial to keep in mind that finding housing in the Netherlands tends to be more successful when you are already on Dutch ground. Getting invited to visit a potential future home is therefore more likely when you are already in the Netherlands.
We understand that you do not want to settle for accommodation before you have found a job but as a matter of fact, your job search will also be more successful when you already have accommodation in the Netherlands. Companies in the Netherlands are well aware of the current challenges on the Dutch housing market and therefore often only invite candidates to interview if they already have accommodation available or can stay with family/friends/acquaintances in the beginning.
One of the quickest ways to find accommodation is via real estate agencies, where you can arrange to see multiple accommodations that are currently available. A few examples of such housing agencies are Funda, 123wonen, Domvast and Domica. For further information please see the list of agencies further below.
Another option if you are in a hurry is to look at temporary lease agreements, such as someone renting out their room for a month or two. This will give you a place to stay and give you more time to search for more permanent accommodation. Along with housing agencies have a look at www.marktplaats.nl. This is a Dutch website similar to Craigslist or eBay on a wide range of products. Do take into consideration though that renting through Marktplaats is generally through the landlord themselves. Please note that it is not always possible to sign in with the municipality and to get your BSN number when you are staying in a temporary room or apartment.
An additional way to find a roof over your head if you are looking for something quick and short-term is to stay in an Airbnb/ hostel/ hotel. These can be slightly more expensive options but will provide you with short-term accommodation, allows you to be closer to the area you would like to live in and also allow you to take action quickly if a more permanent housing opportunity becomes available.
You can also search for accommodation on the following agency and housing search websites:
Kamernet.nl
Huurwoningen.nl
Domica.nl
Vanderhuizen.com
Pararius.nl
Huurstunt.nl
Funda.nl
123wonen.nl
Nederwoon.nl
Housinganywhere.com
Martkplaats.nl
Facebook Housing groups
You can also find a good overview of all real estate agencies in the link below:
https://www.expatica.com/nl/directory/housing/rental-agencies/
Lastly, it can be a helpful tip to let friends, family, acquaintances and your new colleagues know that you are looking for a place. Telling as many people as possible that you are searching for housing could help steer you towards the right network of people who can help you further.
Looking for accommodation in the Netherlands with a low budget?
Housing in large cities in the Netherlands are almost always more expensive- so if you are on a budget, consider concentrating your housing search on smaller cities and towns outside of city centers. As mentioned above, research typical housing prices across various cities and locations until you can find a location and price that fits your budget.
Shared accommodation is also a very affordable means of housing and very popular in the Netherlands. Sharing a home with roommates means that you share common facilities such as the kitchen and bathroom with a few other people. Rent will vary according to size and location and will, in many cases, include the costs of utilities like gas, water and electricity (but you should ask to be sure). Rooms can be furnished or unfurnished.
What to keep in mind when visiting potential future home properties
Remember to:
Be on time! It's polite and the Dutch appreciate punctuality.
Have a look around the neighbourhood. Is the property located near public transport, supermarkets, banks, restaurants etc.?
Take pictures. After you've seen 5 properties in one day, it will help remind you.
Ask questions. Who was the previous tenant and why did they leave? How long had they lived there? What are the neighbours like?
Check any damages and be sure to ask when the landlord or agency expects to repair it. Do this in writing.
Test the faucets and toilet. Is the water pressure okay? Does the water heat up quickly? Does the toilet flush correctly?
Trust your instinct! If you do not feel that the property is for you, don't let yourself feel pressured by the landlord or agent.
If you have a chance to visit a potential home, we advise you to take action FAST- the best is to let the real estate agent or current homeowner know ASAP if you are interested in the place. The best is to already ask during a visit of a home what the next steps are in the procedure (this way you highlight your interest straight away).
Housing advert vocabulary
Gestoffeerd – The flat will have painted walls and flooring.
Kaal – The flat will not have certain necessities, such as painted walls or flooring, that you will need to install yourself.
Inclusief= This usually includes water, gas, electricity costs and city taxes. Often internet is also included, this really depends on the accommodation.
Exclusief = This does not include water, gas, electricity costs, city taxes, internet etc., so the monthly rental price will be much higher eventually.
Te huur – For rent
Te koop – For sale
Slaapkamer – Bedroom
Badkamer – Bathroom
Keuken – Kitchen
Gemeubileerd / Ongemeubileerd – Furnished / Unfurnished
So you've found your ideal accommodation! Now what?
Go over the lease agreement in detail and make sure that everything is understandable and nothing is left unclear or vague. Discuss notice periods, service agreements, house rules and other relevant details you want to be cleared up in advance, before signing. For any specific agreements or consent for certain options make sure to get it in writing! For example, if repairs need to be made, get an agreement in writing rather than verbally.
Check that appliances are in good working order.
Accompany the landlord or agent on an inspection of the state of the property and make sure that any preexisting damages are noted. Also, take your own photos so that there can be no discrepancy when you leave.
Most landlords or agencies will require 1-2 months' rent as a deposit, which should be taken into consideration.
It can also be normal for a landlord or agency to request to see a salary slip (salarisstrook/loonstrook) or employment contract in order to verify that your salary exceeds the monthly rent.
Out take-home message: Stay alert!
Make it a habit to check new housing opportunities right away when you get up in the morning- the earlier the better. The earlier in the day, you contact real estate agencies/ housing owners to request a viewing, the higher your chances to get invited for a first viewing. Many people wonder why they do not receive replies from agencies or homeowners- this is because they've already been overloaded with viewing requests and don't consider any more viewers. Often times they also only apply when you are registered on their website with a subscription, this is really worth it for housing search pages, such as huurwoningen.nl.
Abroad Experience wishes you good luck in your search for accommodation.
On a final note, we can unfortunately not support you in your search for accommodation but do not hesitate to get in touch with us if you need help in your job search!
We also advise you to follow us on our Instagram page (@abroad.experience.recruitment) for additional tips in regard to relocation to the Netherlands, application tips and Dutch market trends!
Look at our detailed guide on housing in the Netherlands in 2023
Do not forget to follow us on social media to be updated on new blogs, guides and job openings: Instagram, LinkedIn, and Facebook!