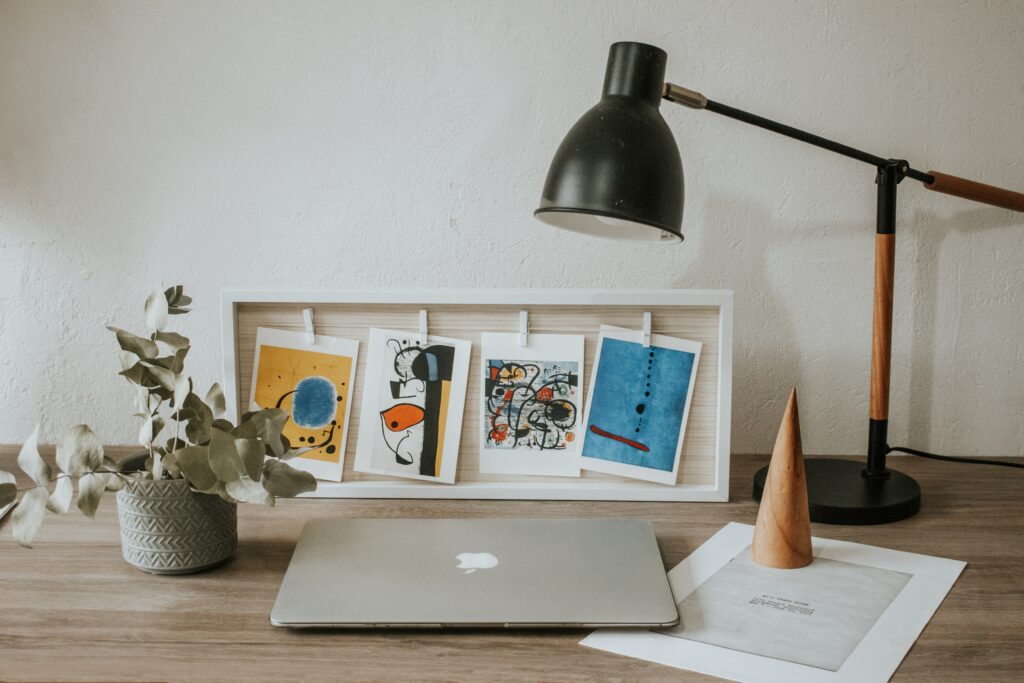 Burnout is a phenomenon that has been rising for years due to the modern-day pressures at work. Burnout or at least unhappiness at work can lead to many problems such as absenteeism, high turnover, more medical claims and so on. By following these 10 tips, you can change the way you see your work environment and feel better in it.
1. Health and safety
Feeling good at your workplace starts with a pleasant work environment where you don't feel in danger. Your office must be a safe place because you are going to spend a lot of time in it.
Various things can make an employee feel unsafe: unprotected wires, unusual humidity that can cause mold or bad smell, weird sounds from the neighbours and so on.
These things will take your attention from your work, and make you worried and unable to work efficiently.
Maybe you can ask your superior for some repairs in your office.
2. Personalize your desk

If you're new in a company and don't feel integrated yet, putting some familiar objects will reassure you. It doesn't have to be your whole collection of manga figurines or your family photo album.
It can just be a gift from a loved one, a photo of your kids or a magnet of your last trip. Plants can also be very beneficial for you when they are placed on your desk. Studies show that plants can increase your productivity by 15%. They improve the air quality in your workspace and help you to be more focused and involved in your work. Decorating your work environment can give you a sense of control and therefore help you feel calmer and happier.
However, things get a little difficult when you're working in an open space environment because you might have to change desks every day. In this case, bring your favourite mug from home, with a motivational quote on it, so that you can easily carry it everywhere you go.
3. Light

Having enough light is very important for a productive day. But more than that, having natural light during the day is essential.
As we saw in our blog about 'How Seasons affect your mood and your work', sunlight is a key factor to a positive mood and productivity. Make sure you're not too far from a window, ask for a lamp with warm tones to feel more relax and go for a walk from time to time to get the vitamin D you need.
4. The importance of rituals
It might sound very witchy but rituals aren't only potions and spell-books. Rituals are things you do naturally often or every day in a certain order to create a sort of routine. These rituals help you set your mood, especially in the morning.
We all heard the sentence 'Coffee first!' before. This is a kind of ritual that is important for some people and they will not feel ready to work or speak to anybody before it.
Setting rituals when you arrive or leave your work environment will help your brain understand it is time to work or on the contrary, 'it is time to relax'. Rituals can be: doing some yoga in the morning, making a hot drink or breakfast, watering the plants, tidying up your desk, sorting your documents or checking your emails. The more your routine will be personal, the more you'll feel good and ready for work.
5. Put your social media on silence mode
Nowadays, it is very common to have your phone next to you when you're working. But as you might already know, this practice is quite unhealthy and makes you very unproductive. Indeed, having your phone next to you and the notifications on will distract you from your tasks and we all know that once you are on your phone, it's hard to put down and time flies!
Removing your phone from your desk can sound a little bit extreme because you might have an important or emergency call. However, removing your notifications from most apps like Twitter or Instagram will be very beneficial for your productivity. You'll be more focused on your work and not distracted by unnecessary push notifications.
6. Create a happy corporate culture
Corporate culture refers to a set of rules that are anchored in your company and that must be respected by all. These rules don't have to be strict, it can be the dress code that must be professional but not overdressed, office setup that could include a standing desk for those who want, opening hours that could be a little bit flexible or material perks. Establishing a happy corporate culture within your work environment by setting fair rules will help your team to be on the same page and maintain an enjoyable environment.
7. Great team
Choosing your employees wisely is important to create a strong team dynamic. If all employees are on the same page, and have the same way of working and the same vision, it will be easier for the team to pull each other up. Having a great range of skills within your team is also essential to complete each other. A great team is finding am amazing balance between similarities and differences. The more your team will feel unified, the more they will enjoy working with each other and for your company.
8. Communication with your colleagues or employees
Communication is key to a strong and smart working team. Saying things clearly when they need to be said is important to avoid whispers and rumours to keep a good work environment. Of course, you sometimes need to be careful about what you're going to say to not hurt anyone's feelings or self-esteem. Albeit, honesty will make you feel better instead of keeping things to yourself and boiling from the inside.
9. Listen – Trust – Recognize
Communication is great but without someone speaking and someone listening carefully, communication is impossible. Showing your colleagues or employees that you listened to them and made changes according to what they said will make them feel that you recognize their ideas as something good and that you trust them. As an employee, feeling trust from your superior or colleagues means that you have a voice and can positively impact your company. Everyone is looking for an impactful and meaningful life. Therefore, giving that to your co-workers will instantly make them feel important and worthy
10. Increase wellness
All our previous advice will increase the wellness of your employees but they are all immaterial things. However, material or physical perks can also increase employees' well-being in their work environment, here are some examples. Offering things at the office like free coffee or tea or fresh fruit daily will be something your employees will appreciate for sure. Bigger things like a yearly subscription to the gym, a massage every month or a trip every year (less usual in companies) will be beneficial for your team.
Abroad Experience BV is an international recruitment agency which offers unique career opportunities to multilingual job seekers. See our vacancies.